NEW CONCERT SERIES - TO GAZE - APRIL 20-22 2017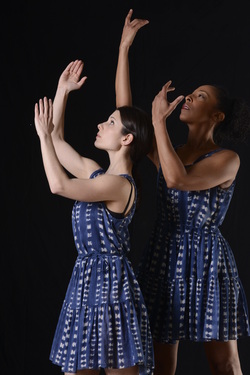 "to gaze"
, a full-length dance concert, comprises two works: a reprisal of 2016's "The Space Between Us" based on Thrity Umrigar's novel of the same name, and the season premiere of "to gaze".
"to gaze" is presented in two parts. "Stillness" makes the connection between immobility and disquiet and the ways in which movement can create an inner continuum. The second half of "to gaze" specifically references the digital paintings that inspire the concert and explores elements of light.
Music was commissioned from composer, cellist and vocalist Robert Een, who will perform both "The Space Between Us" and "to gaze" live. Digital paintings created by collaborator, motion graphics and textile designer, Isabella Asratyan; choreography by Amy Gately and Samantha Rafferty.
Concert dates: April 20-22
Tickets are available through 7 Stages Theatre's box office. Tickets are $20 general admission and $15 seniors/students and can be purchased
HERE
---