---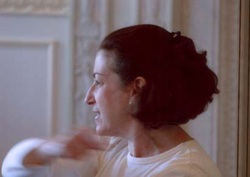 Amy Gately founded RTMD in New York City in 1981 as a contemporary modern dance company. She brought RTMD to Atlanta in 1984 where she established the organization as an integral filament in the fiber of the Atlanta Arts community. RTMD turns the shapes and abstractions of our daily lives into choreographic motion. As Artistic Director, Ms. Gately collaborates with other artists and incorporates art forms into innovative dance works. This collaborative approach has been acknowledged by the High Museum of Art when they chose RTMD from 1999-2002 to highlight the museum's permanent collection with dance performances in the museum's galleries. RTMD began its "Wing Quartet" collaboration with the Penderecki String Quartet in the year 2000 in Atlanta at the Rialto Theater and in Canada in 2001 as part of the Guelph Spring Festival. RTMD Artistic Director Amy Gately, a dancer, choreographer, and teacher of contemporary modern dance, has taught at New York University and holds a B.A. and M.A. in Dance Education from that institution.

Ms. Gately also founded Callanwolde's dance program in 1985 and was Co-Director of the Callanwolde Dance Ensemble until 2005. She has been the Dance Curator for the Chastain Arts Center and is happy to have been a First Grade Assistant at St. Martin's School. Amy Gately headed the outreach program for the Atlanta Ballet at the West End Performing Arts Center from 2006-2013. Ms. Gately received an Emmy Award for her role in creating an award-winning story, "Two Left Feet", produced by TBS.



---
Company Members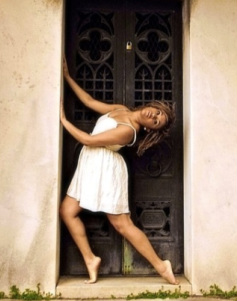 Bianca Shavon Griffin is a native of Atlanta, Georgia. She started studying dance at Ruth Mitchell in Marietta, Georgia at age 3. She continued her study of the arts in music and theatre through her life. Bianca has a Bachelors of Music in Music Education and a Bachelors of Music in Vocal Performance - Opera from The University of Tennessee and is holding a Masters of Arts in Arts Administration from Savannah College of Art and Design. Currently, she is pursuing her Gifted Education Endorsement. Bianca is a music educator as well as a dance teacher at Georgia Dance Conservatory. In addition, she is the captain of the Atlanta Dream Shooting Star cheer and dance team. She has performed at Marietta Strand Theatre, Terminal West, Philips Arena and Six Flags Over Georgia Crystal Pistol Music. Bianca is very excited to make her debut with Room To Move Dance.


---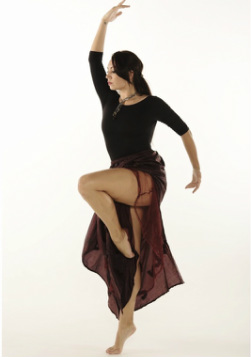 Christina Simkovich began her professional training at age 8 with ballet master Leonid Lubarsky from the Kirov Ballet. She spent many years with him as well at Pittsburgh Ballet Theatre and two performing arts high schools. As a professional, she has danced with North Atlanta Dance Theatre as a soloist, Pittsburgh Musical Theatre, Dance Canvas, Ballethnic and Continum Dance Company. She has collaborated with multiple companies by choreographing and performing original works. Christina has been a freelance dancer and choreographer for the past few years. Both have allowed her creative freedom and multiple diverse performance opportunities.
---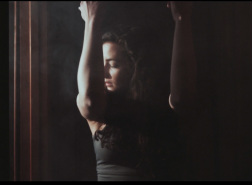 Elizabeth Sanford is originally from North Carolina and began her dance training with Jennifer Swain at The Turning Pointe studio in 2006. She graduated magna cum laude with a Bachelor of Arts in Dance from the University of North Carolina at Charlotte in 2014. Since graduating, Elizabeth has worked as a contracted dancer for Kinetic Works under the direction of Martha Connerton and as an ensemble member in the Charlotte Dance Festival in Maria Caruso's work "Within the Confines." Elizabeth moved to Atlanta to perform as a singer and dancer in various shows at Six Flags Over Georgia. She has been a background actor and featured dancer in several television shows and movies filmed in the Atlanta area and will soon premiere as the lead actress in a music video for the band, Silent Planet.

---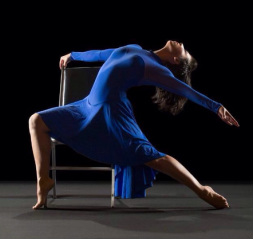 Libertad Ivonne Guillén Bretón graduated as a contemporary dancer/performer from the School of Classical and Contemporary Dance of the Ollin Yoliztli Cultural Center in Mexico City, Mexico. She is a member of the international dance company, 2XS MEXICO. Libertad received a fellowship from Stuart Pimsler Dance & Theater Company in Minneapolis. She has performed in various contemporary dance productions and festivals. During the "Day of the Dead" festival, she toured with the company South West Performing Arts AC in Tulsa, Oklahoma and was the Co-Choreographer for "Lights in the Dark" at the Urban Landscapes Festival in Cuba.

---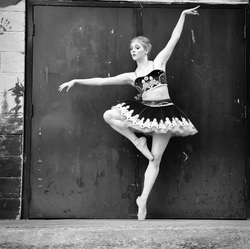 Meaghan Novoa is a Newnan, GA native who started her dance training at the age of 9. At 13, she was accepted into American Ballet Theatre's prestigious summer intensive and had the pleasure of working with world renowned instructors. She started her professional dance career at age 18 with Southern Arc Dance Theatre under the direction of Paulo Manso De Sousa. There she performed featured roles in their mixed repertoire performances. Meaghan has, also, performed in MAD fest and Dance Canvas. Now 21, she's in her second season with City Gate Dance Theater under the direction of Robert and Jennifer Mason, as well with Room To Move Dance. She enjoys the grounded and collaborative environment that Amy Gately brings to the studio and is enthusiastic to see and be a part of RTMD's success.


---
Minyon Pratt is a Detroit native and former member of Detroit Windsor Dance Company, in which she studied under Debra White Hunt for more than 20 years. In addition, she studied in extensive workshops with Renee Robinson, Frank Hatchett, Truitt Gaspernetti, Clifford Fears, Sarita Allen, and Betsy Glenn. She was the 2010 recipient of the "Service to Dance" award from DWDA. Minyon has danced and toured with Anita Baker's "Rhythm of Love" World Tour and Aretha Franklin's final US tour. She has performed "Salome" and "Aida" at the Detroit Opera House and "Black Nativity" and "Perilous Times" at the Detroit Music Hall. Minyon has had the opportunity to dance all over the world, including Bermuda, Germany, Italy, and South Africa. She also performed with Stevie Wonder and guests in the Super Bowl XL pre-game show. Minyon is a dancer, actress, writer, and singer who loves the arts, nature, and experiencing new things.
---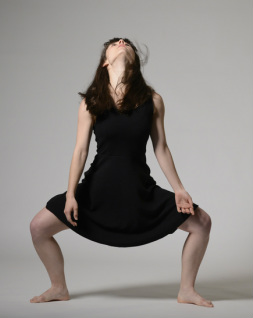 Samantha Rafferty began her dance journey at the Griffin Ballet Theatre and went on to receive an Interdisciplinary B.F.A. from the University of Georgia. While in college, she both performed and choreographed works for the Young Choreographer's Series, in addition to presenting an undergraduate thesis on the development of environmental awareness through movement. After graduating, Samantha received an ICE Grant to create a collaborative work, the Galatea Project, which premiered at Skwirlhaus in 2014. Samantha recently earned a Master's Degree in Environmental Education at the University of Georgia. During her Master's program, she developed a curriculum teaching ecological concepts through creative movement which was presented at the NDEO 2015 National Conference. Samantha is a STOTT Pilates certified instructor and enjoys sharing her love of movement with clients in the Atlanta area.





---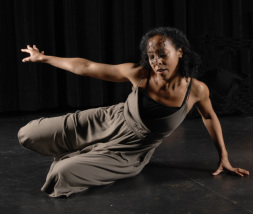 Sheryl Houston began her love affair with dance at the age of three at Severance Dance Studio in Chattanooga, TN. She graduated from Auburn University with a Bachelors degree in Mass Communication. While attending Auburn, she was employed as a dance instructor, choreographer, and camp director with American All-star, dance/drill team company. After college, she moved to Pensacola, FL where she was dance captain for Pensacola Little Theatre's musical production of "Babe in Arms". After moving to Atlanta, she performed with Hip Hop ConnXion and Contagious Entertainment. She continues to find opportunities to express herself through movement and is elated to have found a home with Room To Move Dance.

---